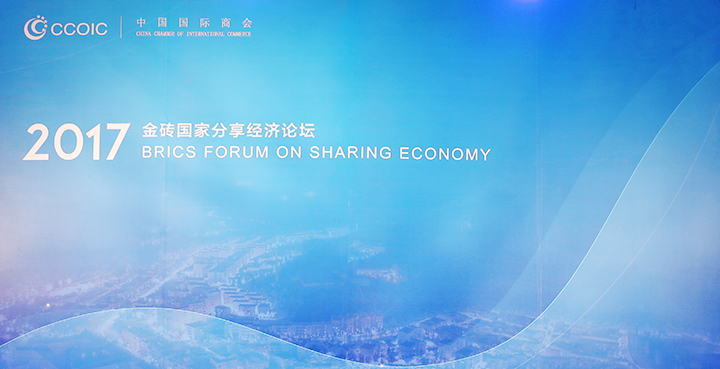 Leading global ridesharing leaders gather to discuss cross-regional collaboration
DiDi and global partners reaffirm commitment in Beijing
Beijing, 2017.09.08
On September 8, Didi Chuxing ("DiDi") and its global partners in several emerging markets including Grab, Ola, 99, Taxify and Careem, joined leading policymakers, researchers and other digital industry leaders in Beijing at the BRICS+ Forum on the Sharing Economy.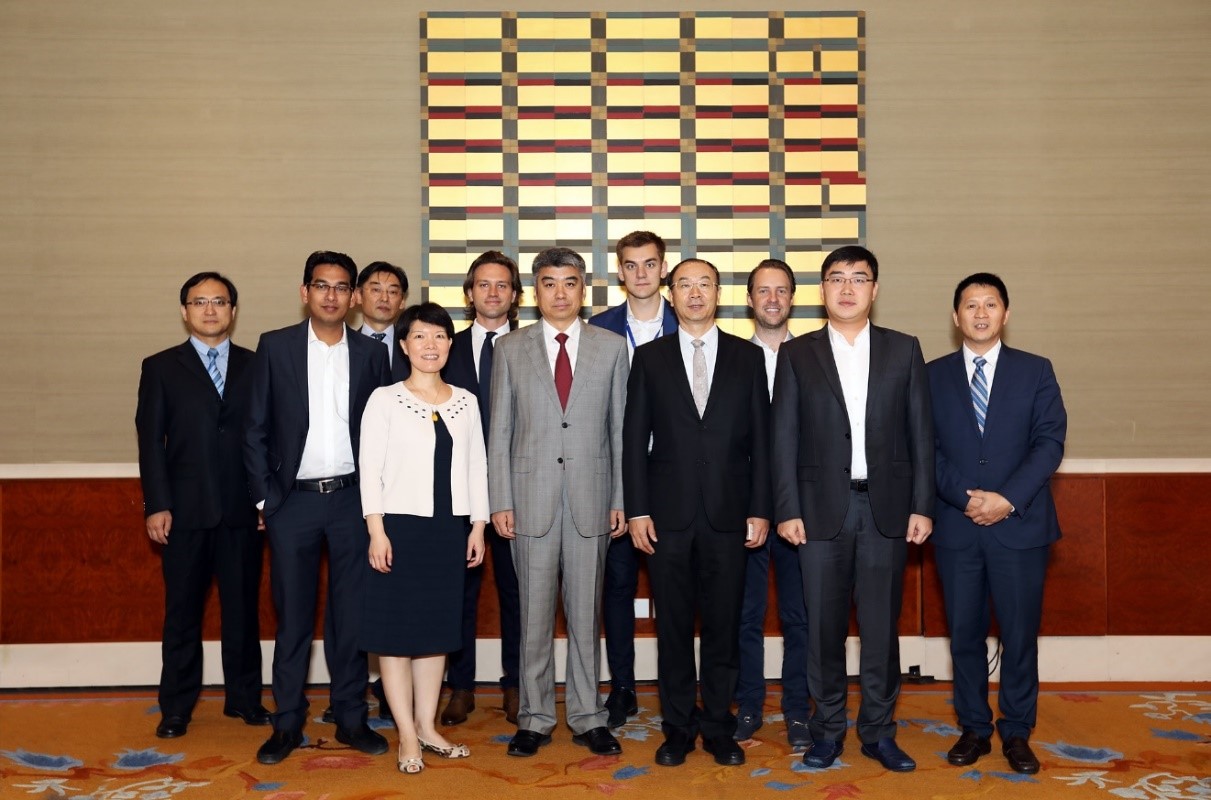 Pranay Jivrajka, founding partner of Ola (second from the left); LIANG Hong, deputy director of the Department of International Trade and Economic Affairs, Ministry of Commerce ( fourth from the left); Peter Fernandez, CEO of 99 (fifth from the left); CHENG Wei, founder and CEO of DiDi (second from the right); Magnus Olsson, co-founder of Careem ( third from the right); XU Yu, director for Informatization at the Cyberspace Administration of China (fourth from the right); Markus Villig, founder and CEO of Taxify (fifth from the right)
The rise of mobile platforms and the sharing economy model bring new opportunities and challenges for developed and developing economies alike. During the week's lively discussions, site visits and exchange, leaders of DiDi, Grab, Ola, 99, Taxify and Careem explored strategies to strengthen cross-market collaboration in technology and innovation.
Since 2015, DiDi has played an active role in forging a global framework of collaboration in the mobile-based transportation industry. The network of regional ride-hailing leaders now extends to over 60% of world population across over 1,000 cities in North America, Southeast Asia, South Asia, South America, Middle East, Africa and Europe.
Cheng Wei, Founder and CEO of DiDi, observed in his keynote speech that new digital businesses in emerging markets are embracing a unique historical opportunity to create new technology frontiers, as well as positively contribute to the restructuring of traditional economies. "When it comes to innovation, we're in a global relay race. We are sharing the technology and expertise we learn at every turn. In doing so, we can serve our communities even better. Working with our partners, we will also be able to develop new capabilities to help regional policymakers achieve sustainability goals with intelligent transportation solutions."
Joining the Beijing events were Pranay Vijrajka, Founding Partner of Ola; Peter Fernandez, CEO of 99, Markus Villig and Martin Villig, Co-founders of Taxify; and Magnus Olsson, Founder of Careem. Leading policymakers, including Mr. XU Yu, Director for Informatization at the Cyberspace Administration of China, and Ms. LIANG Hong, Deputy Director General for International Economic Affairs at the Ministry of Commerce gave keynote speeches in support of the Forum.
Researchers and global leaders in the sharing economy in discussion at the forum
The partners reaffirmed their commitment to an open and sustainable global mobility ecosystem and vowed to deepen current collaboration in technology and product development. The call for cross-regional collaboration was also echoed by other sharing economy businesses present at the forum including UrWork, Xiaozhu.com, Tujia and ofo.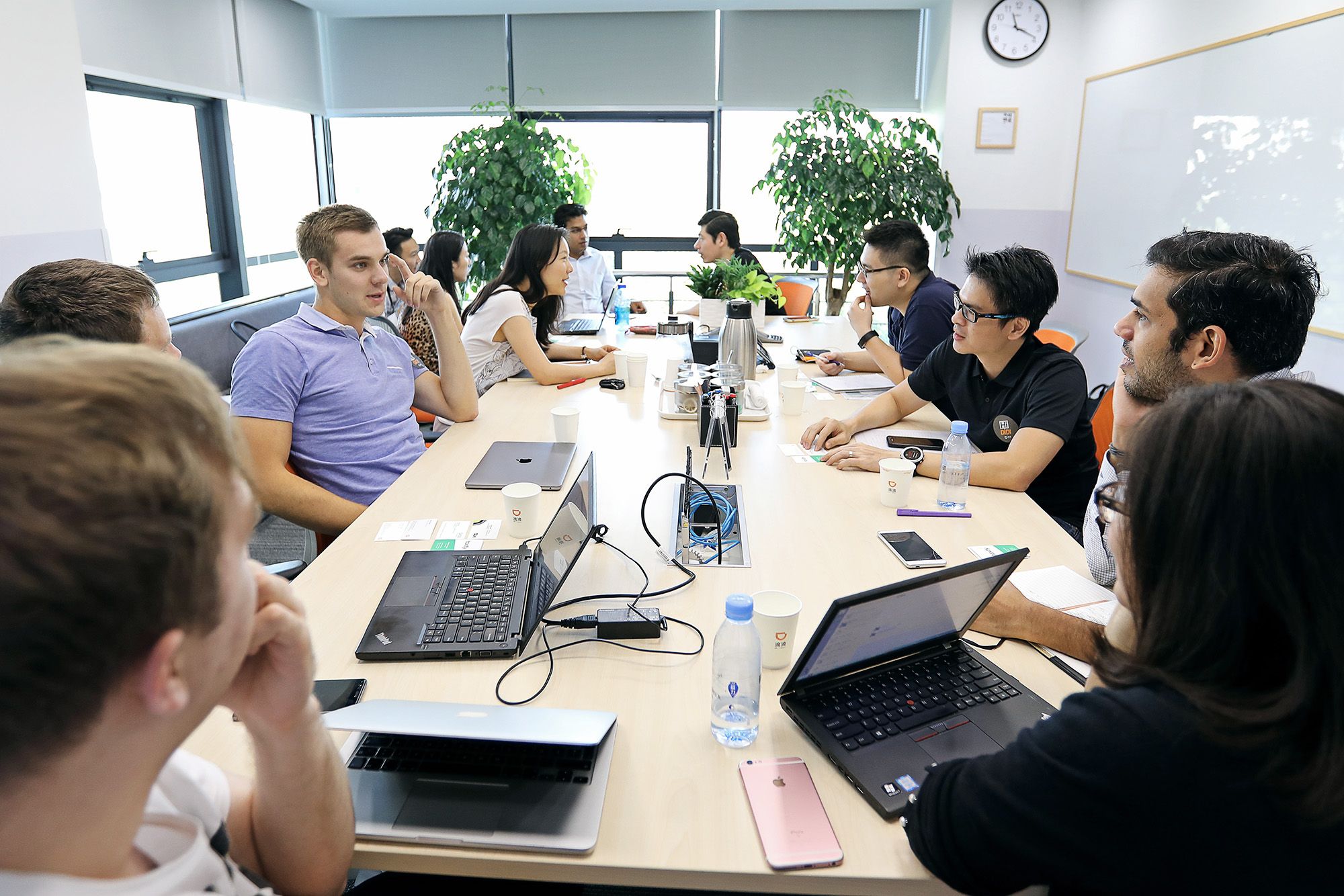 Partners from Taxify, Grab, Careem, Ola and 99 discussing new ideas at DiDi's Headquarters