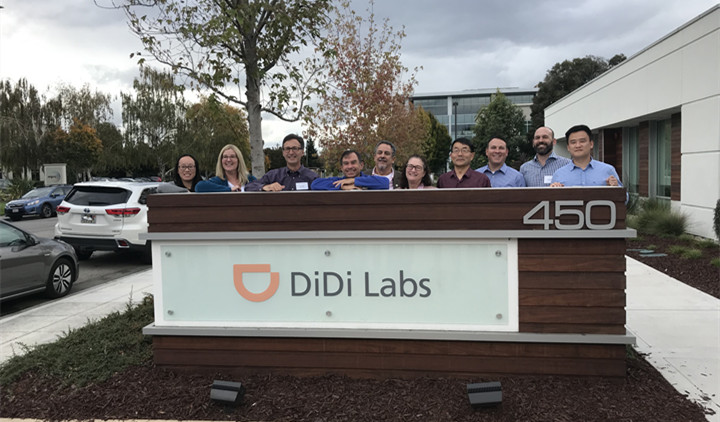 DiDi Labs opens new campus in Mountain View to expand local team
Mountain View, 2017.11.14
Didi Chuxing, the world's largest mobile transportation platform, today announced the opening of its main U.S. research facility in Mountain View, California to facilitate the growth and expansion of its Bay Area-based team. The new campus is located in the heart of Mountain View on National Avenue, with offices covering 36,000 square feet and capacity for more than 200 employees.
Since its official launch in March 2017, DiDi Labs has focused on AI-based security and intelligent driving technologies, with the aim of attracting leading engineering and technology talent to advance DiDi's vision for the transportation industry in China and around the world.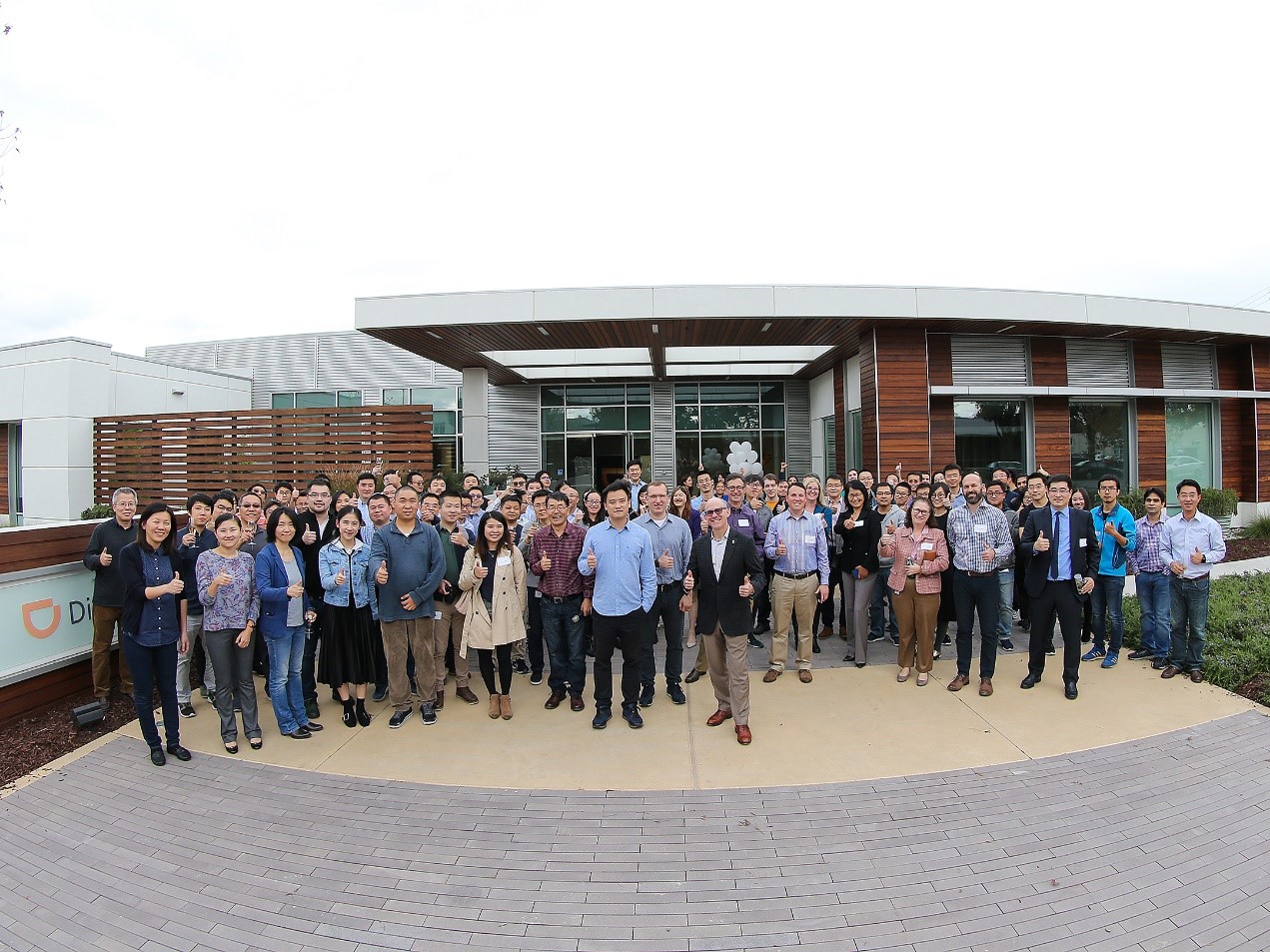 DiDi CTO Bob Zhang, Mountain View Mayor Ken Rosenberg with partners and DiDi staff celebrating the opening of DiDi Labs' campus in Mountain View, California
Bob Zhang, CTO of Didi Chuxing, said at the campus opening, "It's been an exciting year for DiDi Labs. Our talented team is growing fast and making important contributions across our key tech areas, from smart-city transportation management, AI ride-matching, to security and new product innovation. It is vital to strengthen a global community and dialogue among innovators and local partners as technology revolutionizes the way the world moves at an ever-faster pace. DiDi Labs in Mountain View is ready to play a greater role in this community."
Dr. Gong Fengmin, Head of DiDi Labs, said in the past eight months, DiDi Labs has brought its headcount close to 100. The new campus will allow DiDi Labs to hire additional engineers and data scientists. In addition to research and development, DiDi Labs serves as a hub for collaboration among industry leaders, policymakers and academia, with plans for more outreach programs to engage and participate in knowledge-sharing and collaborative research projects.
DiDi's founder and CEO Will Cheng and its president Jean Liu congratulated for DiDi Labs' new campus in Silicon Valley. Watch the videos on Youtube:
https://www.youtube.com/watch?v=9DJhOqEncLQ
https://www.youtube.com/watch?v=AJbhvQGp-MY