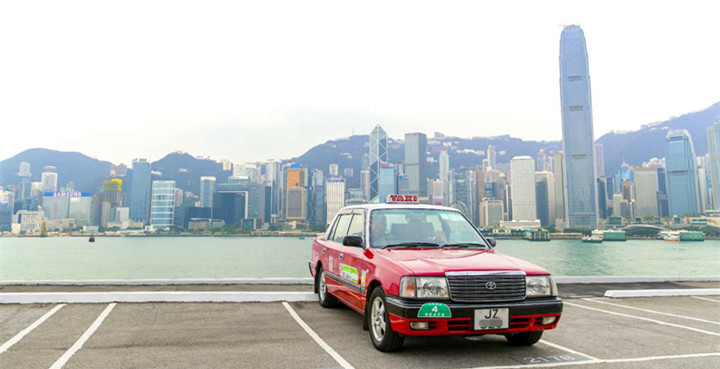 DiDi brand launches in Hong Kong, introduces roaming taxi-hailing service across the Chinese mainland, Hong Kong and Taiwan
Renews commitment to Hong Kong's smart city vision with global tech strength and local talent
Hong Kong, 2018.02.05
Didi Chuxing, the world's leading mobile transportation platform, today announced it is officially upgrading its Hong Kong product from Kuaidi Taxi to DiDi Hong Kong, after 3 years of serving Hong Kong citizens under the Kuaidi Taxi brand. The beta launch of the new DiDi Hong Kong app marks the official arrival of the DiDi brand in the territory and a renewed commitment to redefining transportation for the people of Hong Kong through the power of technology.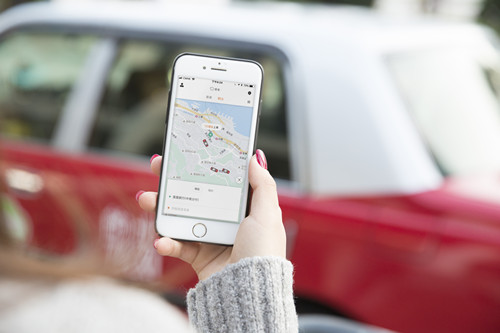 Between Beijing and Silicon Valley, DiDi is developing world-class transportation AI capabilities for the world's most challenging mobility markets. Through investment and acquisition, DiDi leads a network of 7 global ride-hailing leaders that reaches over 70% of the world's population. Leveraging our global R&D framework, we are ready to explore extensive collaboration with policymakers, industry players and other stakeholders, to foster local innovation and achieve Hong Kong's vision for sustainability and smart city development.

Over the last three years, our local team has built extensive operational expertise and deep trust with passengers and drivers across Hong Kong. Today, nearly 20,000 of Hong Kong's taxi drivers—more than 50%—work with us to serve over 600,000 Hong Kong citizens and visitors on our popular ride-hailing app.
The new DiDi Taxi service introduces DiDi's renowned intelligent ride-matching algorithms to ensure smoother user experience and more accurate route planning, which translate to a further reduction of vehicle idle time and higher income for drivers. The new app also features a data-based rating system to improve overall service quality. Further, DiDi plans to help local taxi operators to improve operating efficiency and information management. Didi partners with over 500 taxi companies in the Chinese mainland, Taiwan and Brazil.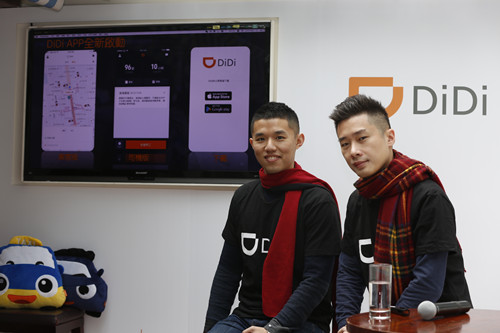 DiDi beta launches its new DiDi Hong Kong app to provide convenient mobility services for citizens and travelers in Hong Kong.From left, Lin Li, General Manager of North Asia, and Felix Cheng, City Manager of Hong Kong.
Together with the rebranding DiDi also started the beta launch of a roaming taxi-hailing service across the Chinese mainland, Hong Kong and Taiwan. Earlier in 2018, DiDi Taxi and Hitch services kick-started in Taiwan through an authorized franchise operator. Our Shenzhen-Hong Kong DiDi Premier Service is also in trial operations.

The rising volume of cross-border travel is a major driver for economic and cultural development in Greater China. Tourism authorities estimate that in 2017, over 170 million trips took place from Hong Kong and Taiwan to the Chinese mainland; while travelers from the Chinese mainland and Taiwan made 46 million trips to Hong Kong. As the product evolves, travelers will be able to enjoy diversified on-demand mobility services with a single DiDi app across the three regions. Starting with cash payment for taxi-hailing, DiDi will roll out cross-border mobile payment options in the near future.
Lin Li, General Manager of North Asia, Didi Chuxing, said, "Hong Kong is a vibrant global financial center, Asia Pacific's transportation hub and also one of the most beautiful cities in the world. The diverse mobility demands of citizens and tourists continue to grow. As policymakers embrace new, inspiring, pro-innovation strategies, we look forward to working with partners to support local innovators and serve broad communities to develop Hong Kong into a world-class smart city."
Key Features of DiDi Hong Kong:
1. Region/city switch to enable Greater China roaming (cash payment during Phase One)
2. In-app instant messaging to minimize the need to call drivers on their phones
3. Data-driven ETA and EDA analysis (Estimated Time of Arrival, Estimated Distance to Arrival)
4. Special request function enabling customized service e.g. through cross-harbor tunnel selection, traveling with pets, mobility assistance, etc.
5. 24/7 online customer service
6. Free advance taxi booking service