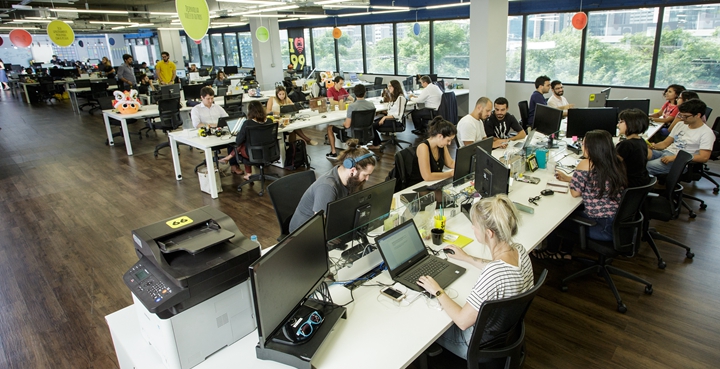 Didi Chuxing acquires 99, Brazil's ride-hailing leader
Bringing DiDi's world-leading transportation AI capabilities and operational experience to accelerate market growth and innovation in LatAm
Beijing, 2018.01.04
Didi Chuxing, the world's largest mobile transportation platform today announced it is acquiring 99, which operates Brazil's leading ride-hailing business. The investment builds upon the deep existing partnership between DiDi and 99 to further accelerate market growth in Latin America and bring more transportation choices to the region's citizens.
Brazil is the world's fastest-growing mobile internet market. As a milestone transaction in the Brazilian technology space, the deal is a testimony to the growth momentum of the new mobility industry; as well as the region's vast potential for innovation.
CHENG Wei, Founder and CEO of DiDi, said, "The success that founders and team of 99 have achieved in Brazil embody the very spirit of entrepreneurship and innovation in the LatAm region. Building on the deep trust between our two teams, this new level of integration will bring to the region more convenient, value-added mobility services."
"Globalization is a top strategic priority for DiDi. With enhanced investments in AI capabilities and smart transportation solutions, we will continue to advance the transformation of global transportation and automotive industries through diversified international operations and partnerships," said Cheng.
Peter Fernandez, CEO of 99, said, "We feel privileged to be now a single organization with an even stronger purpose: improve the transportation industry and massively impact the lives of billions of people worldwide. We are confident that being part of Didi Chuxing will vastly enhance our capability to expand our services throughout Brazil to bring critical value to users, drivers and cities."
DiDi became a strategic investor in 99 in January 2017. Over the course of the year, 99 and DiDi teams collaborated closely in areas from technology, to product innovation, market development and operational management in Brazil.
Going forward, the two teams will continue their missions to serve the local communities through intelligent transportation technology, so as to provide riders with more convenient on-demand mobility services, drivers with new income opportunities, and cities with big data-driven smart transportation technologies.
The investment marks a significant next step of DiDi's global strategy. DiDi has entered partnerships with seven major international players, in a network that serves over 1,000 cities and reaches over 60% of world population. The company continues to explore flexible options to bring its AI technology and smart transportation solutions to broader communities, and help to create a healthy global mobility ecosystem in a time of profound industry change.
[The transaction consists of the acquisition by DiDi of securities of 99 Taxis, a Cayman Islands company that operates the 99 platform.]